Istanbul Turkey in 3 Days
Fishermen fishing from above the bridge, colorful authentic handmade carpets, fragrant water pipe, delicious tea, picturesque mosques, colorful aromatic spices, yes… You can find those things in Istanbul, Turkey. A transcontinental city located both in Europe and Asia. Exploring Istanbul in 3 days can be tricky since there are a lot to see. Here is a travel guide you can follow for short trip in Istanbul Turkey.
1. Hagia Sophia Istanbul Turkey
Hagia Sophia or Aya Sofya is on our first list. Now you're probably going to ask why? Because of its historical beauty pals. Do you know that Hagia Sophia is a former church and as well a former mosque? Now a days, all of it is wrapped in a museum.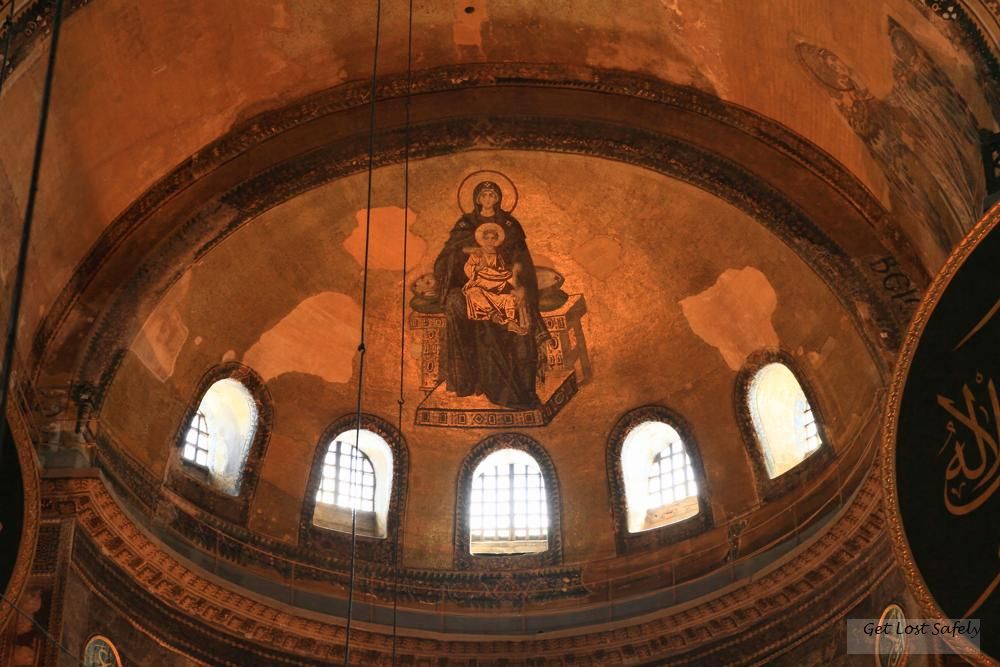 Arabic scripts containing the name of Allah and Muhammad can be seen side by side with the Christianity's Madonna and Child. Such a glorious museum.
2. Blue Mosque or Sultan Ahmed Camii
The Blue Mosque is located just aside Hagia Sophia Museum. You can walk from one place to the other through a beautiful park. It was really confusing since the mosque has several names, Sultan Ahmed Mosque and The Blue Mosque. As its name, The Blue Mosque has blue interior and was built on Sultan Ahmed's order, which is why the mosque is also called Sultan Ahmed Mosque.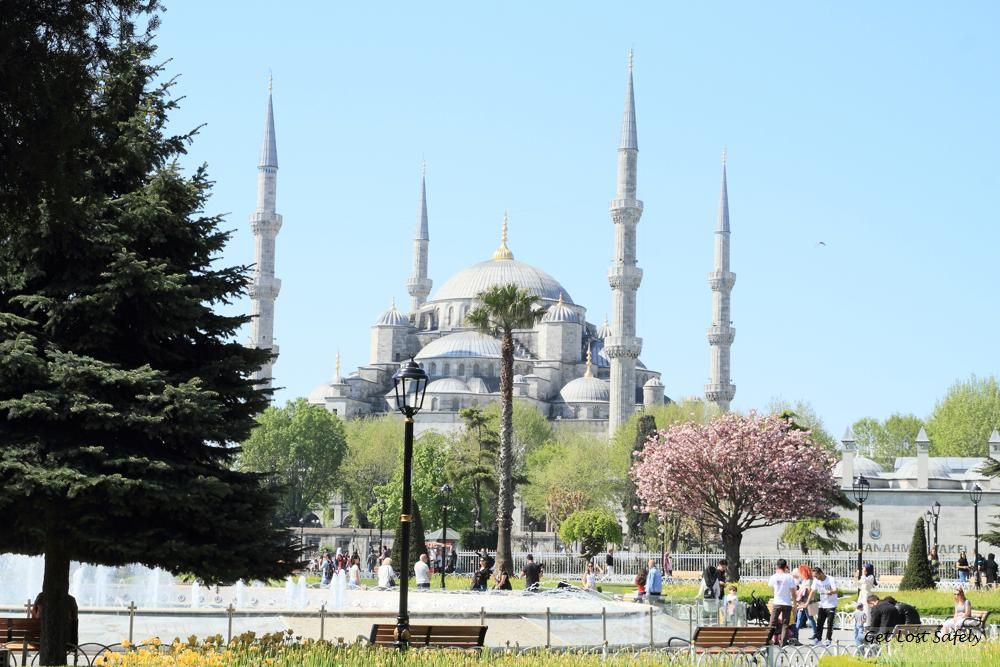 It is a functioning mosque to where people still come to say a prayer. Make sure to dress properly when visiting Blue Mosque. It is worth visiting, the interior is gorgeous, and the colorful flowers are lovely in spring. No entrance fee for Blue Mosque.
3. Archeological Park Sultan Ahmed
Archeological Park Sultan Ahmed sits in between Hagia Sophia and Blue Mosque. The most interesting part of the park is the water fountain with Hagia Sophia in its background. Even though we haven't been to lots of park in Istanbul, this park is probably one of the most beautiful parks you can find in Istanbul.
4. Topkapı Palace Istanbul Turkey
Topkapi Palace is a former official residence of Sultan Utsmaniyah. The palace is situated near to Hagia Sophia with several parts of smaller building that is scattered around. Topkapi Palace is a must visit destination for you who likes history. Most noteworthy, the Asian part of Istanbul on the other side is visible from here. Making Europe and Asia looks adjacent.
5. Basilica Cistern, Istanbul Turkey
Have you ever read the Inferno written by Dan Brown? One of its sets in the book is at the Basilica Cistern. Underground cistern with upside-down Medusa carving on one of its pillars. This sunken palace is close to Hagia Sophia and has small entrance that is barely visible amongst tons of tourists. Unfortunately, you will have to pay extra for taking tripod into Basilica Cistern. Thus, our photos from the site were not so good.
6. Galata Tower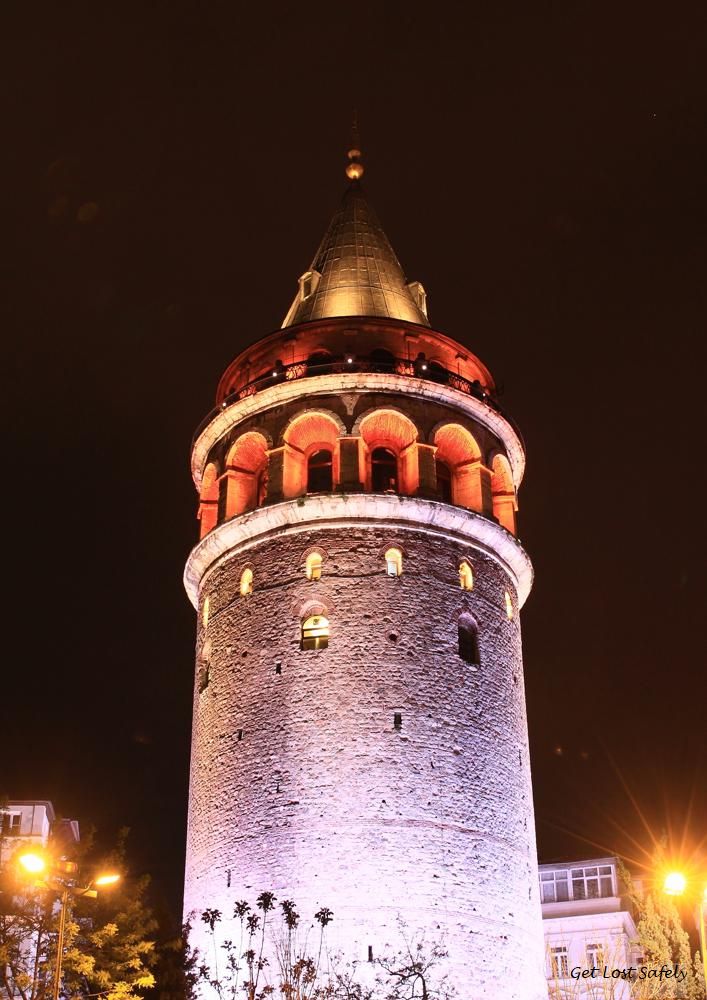 A towering medieval stone structure with a lookup tower, Galata Tower was once a watch tower. Now, it is one of several popular destinations in Istanbul. There is a restaurant on the top of the tower with view to Bosphorus Strait and the City of Istanbul. Be prepare, you will have to pay entrance fee to the tower.
7. Grand Bazaar Istanbul Turkey
The covered market of Grand Bazaar Istanbul is one of the largest and oldest in the world. In 2014, it was assigned as the most visited tourist destination in the world. It was visited by 91,250,000 tourists annually. All kind of goods can be found here, clothes, food, spices, tea and so on. I can recommend Turkish tea, it is so delicious. A friend to start the day on my Solo Backpacking journey.
8. Fishermen Bridge
Most commonly used name for the bridge is actually Galata Bridge. Yet, Fishermen Bridge looks more representative for the view you might get. Lots of people were seen to fish from the top of the bridge. They caught quite a number of fish placed in a bucket. Another interesting scene is the restaurants under the bridge that offer view to Blue Mosque and/or Galata Tower.
9. Hagia Irene
Hagia Irene is one of the small number of churches in Istanbul that was not changed to mosque. It was dedicated by Constantine for the Piece of God and was one of three holy places to pray. The other two are Hagia Sophia (Wisdom) and Hagia Dynamis (Power).
It lays behind Hagia Sophia on the courtyard of Topkapi Palace. The church is small and forgotten, the pillars age without any reconstruction. Almost no tourists visited this site. The existence is swallowed by the splendor of its sister, Hagia Sophia.
10. Archeological Museum Istanbul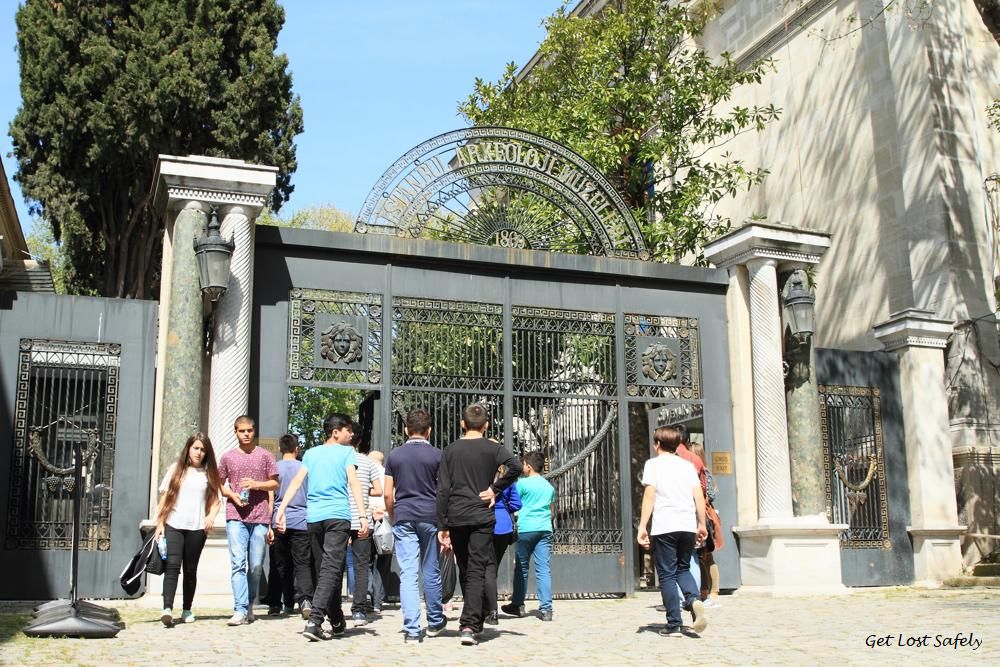 Nation leaders in the 19th century began to recognize the life and ideas of western world through their education and travel. Sultan Abdülaziz visited Europe in the summer of 1867 and saw Archaeological Museum in Paris (France), London (England) and Vienna (Austria). The visit was the beginning of the motivation for the establishment of the Archaeological Museum in Istanbul, Turkey.
11. Istanbulite Sunset
Western horizon at the end of the day is always stunning. Yep, the sunset. The color might differ a bit in every place on earth and in each season. Yet, that pleasing orangish sky painted by nature is always present. When the weather is good, make your time to enjoy 'Istanbulite Sunset'. Above all, it's free. Some places to watch sunset in Istanbul are Galata Tower, Fishermen Bridge or the city park.